Proofreading Prices and Quotes

A basic pricing outline is given below. We are happy to provide a no-obligation quote with advice on which service we think is appropriate for you.
For a free estimate, send your document to information@pgelanguage.co.jp.
Your privacy is guaranteed.
Note: A minimum fee of 4,500 yen (+ consumption tax) applies for jobs of fewer than 500 words.
Example of proofreading estimate:
Basic editing of an MS Word document of 1,000 words would be priced as follows:
1,000 x 8 yen = 8,000 yen
Consumption tax @ 10% = 800 yen
Total: 8,800 yen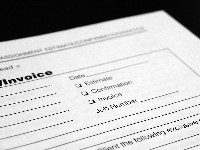 Note: Words are counted using MS Word's word count function. If it is impractical or not possible to count the words in a document (such as large Excel documents or some HTML files), estimates will be based on our analysis of the amount of work needed.
Payment method
Generally, payment is requested within 10 days of delivery of the completed document. However, we do understand that companies, universities etc. have their own accounting systems and payment dates. We are happy to offer the flexibility to meet the timing of your payment system. Please indicate your preferred payment date before you confirm your order.